Colliding and merging galaxies falsifies the Big Bang Theory. In the Big Bang Theory no galaxies can collide/merge because they are all moving away from each other from the expansion of space (accelerated or linear expansion).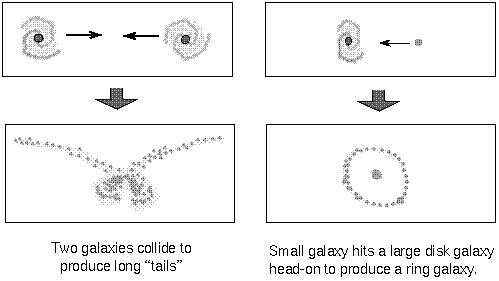 OOooopes.
Maybe these galaxies shouldv'e taken the Big Bang Creationists/Expanding Universe people's thoughts on the matter before they decided to merge and interact with each other!
Seems these guys/gals didn't receive word from the cosmological priests either!